Housekeepers can save you time and stress in your daily routine — but is hiring a housekeeper worth it?
Signs you could benefit from a housekeeper:
You like a clean house but hate cleaning
You have room in your budget to outsource cleaning to a professional
Your home life is more content when your house is clean and tidy
Keep reading to learn:
5 benefits of hiring a housekeeper
If you're on the fence about hiring a housekeeper — whether you're concerned about costs or feel guilty for hiring one — consider the following benefits:
Gives you back valuable time
Keep your family healthy
Good for mental health
Help you can rely on
Offer Expert cleaning
1. A housekeeper gives you back valuable time
A study published in the Proceedings of the National Academy of Sciences1 found that spending money to save time (specifically, ordering more takeout and hiring a housekeeper) may reduce stress, thereby improving happiness.
Women do more housekeeping than men — two hours more per day, according to the Institute for Women's Policy Research2. Mothers keep dropping out of the workforce and becoming stay-at-home moms, which is bad for everyone, including kids and marriages, which suffer higher divorce rates than in marriages where both partners work.3
Helen Ferris, the founder of Imagine Maids, a Chicago-based house cleaning and maid service, says that if you're on the fence about hiring a housekeeper, you should weigh the benefits vs. the cost. 
"Returning that time to your control is a gift in and of itself," Ferris says.
Even if you request the help of a professional once or twice a month, you might give yourself the time needed to invest in your career, pick up a side gig, practice some self care, or spend more quality time with your family. 
Check out our list of things to do by yourself for a fuller life. 
2. House cleaners can help keep your family healthy
Periodic deep cleanings are necessary for healthy homes, as germs can hide in and around your rooms, furniture, and appliances, according to the National Science Foundation. Research published in The Journal of Allergy and Clinical Immunology found that common allergens and pollutants can also live on your bedding and in carpeting. 
A professional housekeeper has the tools and training to clean places in your home that could harbor bacteria — like scrubbing grout, removing mildew, and deep-cleaning carpets — to keep your home healthy without adding more to your plate.
3. Cleaning help can be good for your mental health
Research finds that clutter can lead to procrastination and inhibit a quality lifestyle. Similarly, research from the Cleveland Clinic says that a clean and organized home can improve your mental health, increase focus, and boost motivation. 
Consider hiring a housekeeper who can help you maintain a home you're happy to live in using professional decluttering and cleaning techniques.
4. Housekeepers offer reliable help
Having a house cleaner come on a regular schedule can help you establish consistency in your life. Research has shown that regular routines can improve family stability,  attention problems, and time management in the home.4
Also, according to a study by Tel Aviv University,5 predictable routines can provide calm and help reduce anxiety. Creating a reliable house cleaning schedule with a trusted professional might bring these benefits into your home. 
Even if you have to take on extra hours at work or have a particularly hectic week, you can still rely on the fact that your home will be cleaned (and that you aren't the one who has to do it). 
Rodriguez says that her clients have told her how much they appreciate her reliability. 
Rodriguez says one client told her, "You keep me sane knowing that after the weekend and my children go back to school, my house will be put back together again."
5. A housekeeper is an expert cleaner
Rodriguez says that certain parts of a home often get overlooked in day-to-day cleaning routines — things like lampshades, light bulbs, mirrors, and doorframes. 
She also gives rooms finishing touches like you'd find in a hotel, such as folding linens and arranging "stuff" in an appealing way.
What are the duties of a housekeeper?
The duties of a housekeeper may include but are not limited to:
Cleaning and sanitizing surfaces
Cleaning and folding laundry
Making beds
Deep-cleaning bathrooms and kitchens
Dusting surfaces
Cleaning windows
Cleaning and disinfecting toilets and bathtubs
Cleaning floors — tile, hardwood, rugs and carpets
Polishing faucets and other metal surfaces and components
Removing trash from rooms and emptying trash cans
Light cooking
However, a house cleaner may be more limited in what they offer, such as not folding laundry, preparing food, or washing dirty dishes.
How to hire a cleaning service
These are typically the steps to hire a cleaning service for your home:
Determine what type of cleaning service you need
How often do you want someone to come to your house? Do you just need cleaning, or are you looking for someone to organize your belongings? A seasonal deep-clean or weekly upkeep?
Ask friends and family for referrals
Before you hire a cleaner for the first time, you should ask for recommendations from people you know who have already hired someone. Putting a post on Facebook or in a local Facebook group can help you find someone with a solid reputation.
Find home cleaning services or housekeepers near you
You can also find a local professional through a home services website or by reading reviews on Google: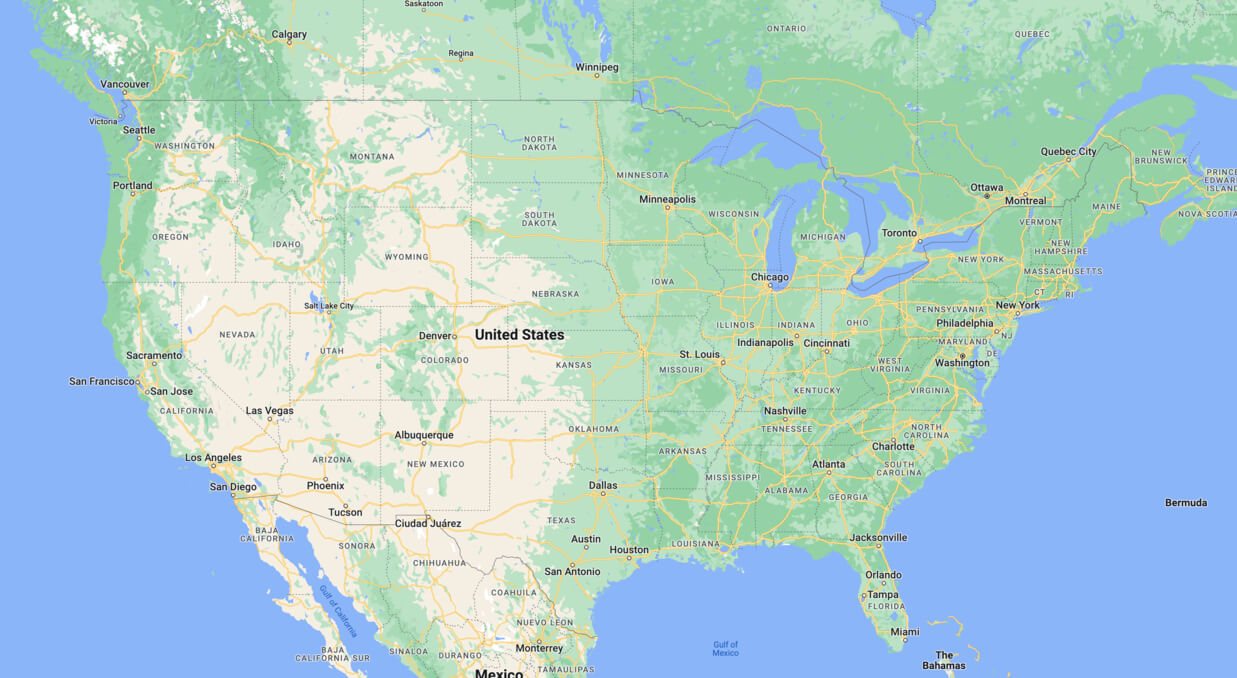 These are a few sites that can connect you with professional housekeepers in your area:
| | | | | |
| --- | --- | --- | --- | --- |
| | BBB Rating | Cost | Background checks? | How it works |
| Bark.com | Not rated but has 3.74/5 stars from customers | Free | No | Answer questions, and pros will reach out to you via phone or email. You can also browse professionals once you've provided your contact information. |
| Care.com | B | $12.95 / month (paid annually) | Not required for housekeepers but available | Create an ad for your job and browse professionals in your area. You have to pay for a membership to communicate with and hire professionals through the site. |
| HappyNest | F | Free to sign up; Laundry services start at $1.70/lb | No | Input your information to see if HappyNest services your area, then choose when and how often you'd like them to pick up your laundry. |
| Angi/HomeAdvisor | C+ | Free | Requires background checks for Angi Certified businesses | Answer questions and get a list of qualified professionals to request quotes from. |
| Thumbtack | A | Free | Professionals can submit to a free background check, but they do not require them | Type in your zip code and the type of service you need, and browse local professionals. |
We like searching for caregivers on Bark or Care.com because:
Easy to post jobs and pay providers
Yearly background checks for providers
Provider/employer match made every 9 minutes (as of June, 2023)
Reviews/references available to help you screen providers
You can join Care.com for free or get 20% off a premium membership with coupon code JOINCARE20 now >>
Interview potential house cleaners in person
Schedule an interview with several professionals to see who fits your needs — and meshes well with you/your family. You can also request the professionals undergo a background check before hiring. Ask if they are insured and bonded if that is important to you.
Questions to ask when interviewing home cleaners
Nicola Rodriguez, a cleaning and organization expert based in the U.K. and the founder of Essex House Dolly, recommends asking about availability and requesting references, as well as asking these questions:
How long do you expect each cleaning to take?
Is there anything I need to do before you come over?
Will you be bringing anyone else into my home to help?
What types of cleaning products do you use?
Do you have experience cleaning homes with kids and pets?
Do you carry any insurance?
Are you willing to submit to a background check? 
You should also verify that whoever you hire has a valid tax identification number — such as a Social Security Number or Employer Identification Number — which shows they're eligible for legal work in the United States.
Get an agreement in writing
Hire a housekeeper and finalize the terms of their service. Discuss how much you will pay them, how often, and any other details before they start. Get a house cleaner contract in writing >>
Hiring a self-employed housekeeper vs. a cleaning service
Whether you choose an independent housekeeper or one employed by a cleaning service will mostly depend on your needs and budget. Cost differences are largely due to overhead costs.
Pros of a professional house cleaning service
Cleaning services can send multiple housekeepers if you need a quick or more extensive clean — for instance, if you're preparing your house for sale or you plan to host a party
A cleaner's liability insurance can save you money in the long run if your housekeeper causes any damage to your home 
If there are any issues, there is a third party that can help resolve them
More robust business that likely has a larger online presence (Reviews on Yelp, Nextdoor, Facebook groups, and other local sources of recommendations)
If you work with a cleaning service, you should also research a company to ensure they treat their employees well. Specifically, research how much their workers make.
Sites like Glassdoor can provide salary information and show you what employees have to say about their company.
Pros of a self-employed housekeeper
Rodriguez says it's tough to beat the familiarity of hiring an independent housekeeper. Your housekeeper will come to know you, your home, and your expectations as you build a relationship. 
"With a company, there is no guarantee that you will always get the same person or standard," Rodriguez says.
Plus, you can feel good about 100% of the fee going directly to the cleaner.
Self-Care Sunday — what is it and how to care for yourself
How much does house cleaning cost?
The cost of a housekeeper varies by location, the size of your home, and the type of services the company or person performs.
According to HomeAdvisor.com, however, independent housekeepers typically charge between $30 and $40 an hour. Housekeepers employed by a cleaning service typically cost between $40 and $80 an hour. These cost differences are largely due to overhead costs. 
According to Care.com, these are the current average house cleaning and housekeeper rates for some of the top cities in the U.S.:
| City | House cleaning | Housekeeper |
| --- | --- | --- |
| Seattle | $21.75/hr | $22.50/hr |
| Los Angeles | $20.75/hr | $22.25/hr |
| Denver | $19.75/hr | $18.75/hr |
| Chicago | $19.50/hr | $18.75/hr |
| Brooklyn | $19.50/hr | $20.25/hr |
You can search on Bark or Care.com to find housekeepers in your area within your budget. Check out our Care.com review. 
Do you tip for cleaning services?
A general rule of thumb is if you pay your cleaner directly, a tip is not expected, except for a holiday bonus, in which case a good rule of thumb is a holiday tip equal to one cleaning.
However, if you pay through a service, you may consider tipping the cleaner directly 15% to 20% of the cleaning fee.
Whatever your strategy, be consistent and clear about what is expected.
Bottom line: Is it worth paying someone to clean your house?
What if I feel guilty about hiring a housekeeper?
In the United States, we have a Protestant work ethic that values being busy, so we feel guilty about paying someone for a task we could easily do ourselves.
Add to this working-mom guilt and women's complicated relationship between our femininity and household chores. People get really defensive about why they should clean their own toilets. This calls for a life and societal-altering culture change.
If you feel guilty about hiring a housekeeper because of these societal expectations or the potential judgment of others, Rodriguez says you should remember that it's ultimately your life, your home, and your stressors that should guide your decision.
You should also remember that housekeepers rely on people who want to hire them to make a living.
If the stress and time commitment of cleaning is negatively impacting your life — holding you back from advancing in your career or cutting into valuable time with your family — hiring a housekeeper is worth it. 
Find a qualified housekeeper today on Bark or Care.com today >>
---
SOURCES
Whillans Ashley V., Dunn Elizabeth W., Smeets Paul, Bekkers Rene, Norton Michael I. (2017), "Buying Time Promotes Happiness," Proceedings of the National Academy of Sciences, 114 (32), 8523–27. https://www.pnas.org/doi/full/10.1073/pnas.1706541114#ref-3
Providing Unpaid Household and Care Work in the United States: Uncovering Inequality, Cynthia Hess, Ph.D., Tanima Ahmed, M.Phil, and Jeff Hayes, Ph.D., Insititute for Women's Policy Research, January 2020, https://iwpr.org/wp-content/uploads/2020/01/IWPR-Providing-Unpaid-Household-and-Care-Work-in-the-United-States-Uncovering-Inequality.pdf
Newman, Andrew F. and Claudia Olivetti. "Career Women and the Durability of Marriage ∗." (2016). https://api.semanticscholar.org/CorpusID:8975012?utm_source=wikipedia
Jennifer Weil Malatras, Allen C. Israel, Karen L. Sokolowski, Julie Ryan, "First things first: Family activities and routines, time management and attention," Journal of Applied Developmental Psychology, Volume 47, 2016, Pages 23-29 https://doi.org/10.1016/j.appdev.2016.09.006
American Friends of Tel Aviv University. "Finding relief in ritual: A healthy dose of repetitive behavior reduces anxiety, says researcher." ScienceDaily. ScienceDaily, 2 November 2011. https://www.sciencedaily.com/releases/2011/09/110922093324.htm.
Do you tip for cleaning services?
A general rule of thumb is if you pay your cleaner directly, a tip is not expected, except for a holiday bonus, in which case a good rule of thumb is a holiday tip equal to one cleaning. However, if you pay through a service, you may consider tipping the cleaner directly 15% to 20% of the cleaning fee.
Source link: https://www.wealthysinglemommy.com/hiring-a-housekeeper/ by Amy Boyington at www.wealthysinglemommy.com